philosophy
« Everything that has built the reputation of an outstanding firm opened in 1968. »
For up to 3,000 guests, buffet-style or served at table, Giry Traiteur demonstrates its expertise and know-how in all the assignments entrusted to it, from the most intimate to the very largest. Cocktail parties with or without buffets, picnics, brunches, or simply a gourmet tea consisting of cakes and pastries, Giry Traiteur offers its mastery and top-notch standards, its passion for fresh produce, ingredients and work of the highest quality…
Giry Traiteur offers the promise of refined, homemade cuisine.
At your service, a team and resources: a chef to compose your menus, and a pastry-chef whose inventiveness is only equalled by his talent; a showroom in which to discover all our original creations, a kitchen and storage unit.
Giry Traiteur has all the means necessary to cater for large-scale events.
The Team
« Customer satisfaction is our priority. »
Experienced and attentive to your requirements, the GIRY team commits itself to making your private or public events moments full of magic and gourmet delicacies. Responsive and available, it will guide you through each stage of your project for a truly grandiose result.
Commercial staff, cooks, pastry-chefs, deliverers, installers, waiters. A passionate team, orchestrating each event with total mastery.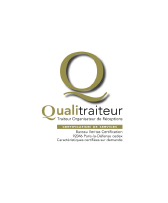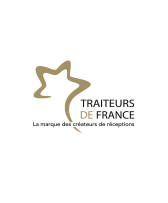 Commitements & Labels
Seasonal produce, fresh produce, local produce… GIRY makes it a point of honour to respect and promote regional produce. Selected with the utmost care, it guarantees remarkable quality for each of our creations while respecting your budget.
A top reference in the most exceptional venues on the Côte d'Azur from Monaco to St Tropez, Giry Traiteur was awarded "Quali Traiteur" certification in 2009 and has won the trust of the Municipality of Cannes, Le Jumping de Cannes, Sonia Rykiel, Lalique, Mont Blanc…, for the organisation of their prestige events, all designed on a tailormade basis.